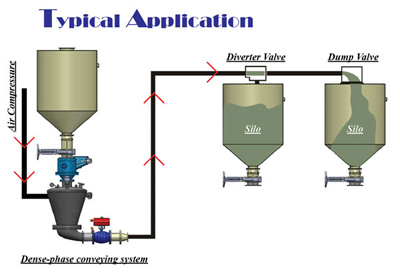 SIMATEK's Utilising sealed fap, rotary plug, slidegate or pinch valve methods in cast and fabricated bodies, a diversity of powdered and granular products can be handled in gravity, pressure and vacuum driven environments.
The Box Slider variant is of particular interest where a minimum of product degradation and component wear is critical.

Diverter Valve range comprises a wide variety of construction options, actuations and applications.